SEND SMS ONLINE
Send high quality, professional SMS: customise the sender and personalise your messages using dynamic fields (i.e. your recipients' name or surname). Choose the best time to send your SMS campaigns and schedule in advance. Monitor results thanks to our advanced reporting tools.
RECEIVE SMS
Sign up and we'll assign you a dedicated phone number to receive SMS from customers, employees and suppliers. Receive SMS in real time directly into your Mobyt's web account or via API and set up automated rules and replies easily. Get in touch to discover our subscriptions, tailored to your needs.
SMS ADVERTISING
Find new customers by sending SMS advertising campaigns. You can choose your ideal audience among 21 million users: segment your target by age, gender, location, interests and other advanced elements. Launch your SMS advertising campaign and get in touch with a brand new audience.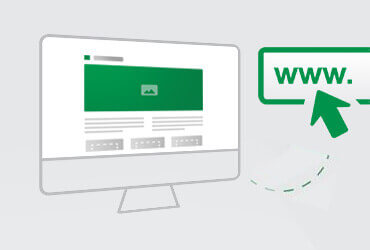 LANDING PAGE
Create mobile responsive landing pages in minutes and with no technical knowledge required. Choose one of our templates and customise it as you please with our editor drag&drop. The pick a domain, publish your landing page and easily share it via SMS, email or on social media.
EMAIL MARKETING
Build a strong, long-term relationships with your customers thanks to our email marketing software. Compose and send engaging emails and newsletters to your customer base. Creating your email templates and monitoring results is fast and easy with Mobyt.
MOBILE JOURNEY
Improve your conversion rate with simple, engaging and unique mobile customer journeys. Mobile Journeys are designed for mobile, guiding customers and helping them complete any action with no distractions. Get in touch to learn more about mobile journeys.
RCS
RCS enables businesses to send rich content messages to their customers. Make all your communications engaging and interactive thanks to RCS technology. Set up a verified sender in order to be always recognisable by the reciepients, improving your brand image. Get in touch to enter our Early Adopter Program.
97% of Italians aged +16 own a mobile phone
we deliver daily an average of 2,700,000 SMS